Recruitment agency Step Ahead came to us for help with their branding and website. Their website had become tired and out-dated, content had become broad and diluted and they felt their branding didn't express the modern and engaging face of the business.
Services Provided:
Website Design
Content Strategy
Branding Refresh
Stationery Design
Marketing Literature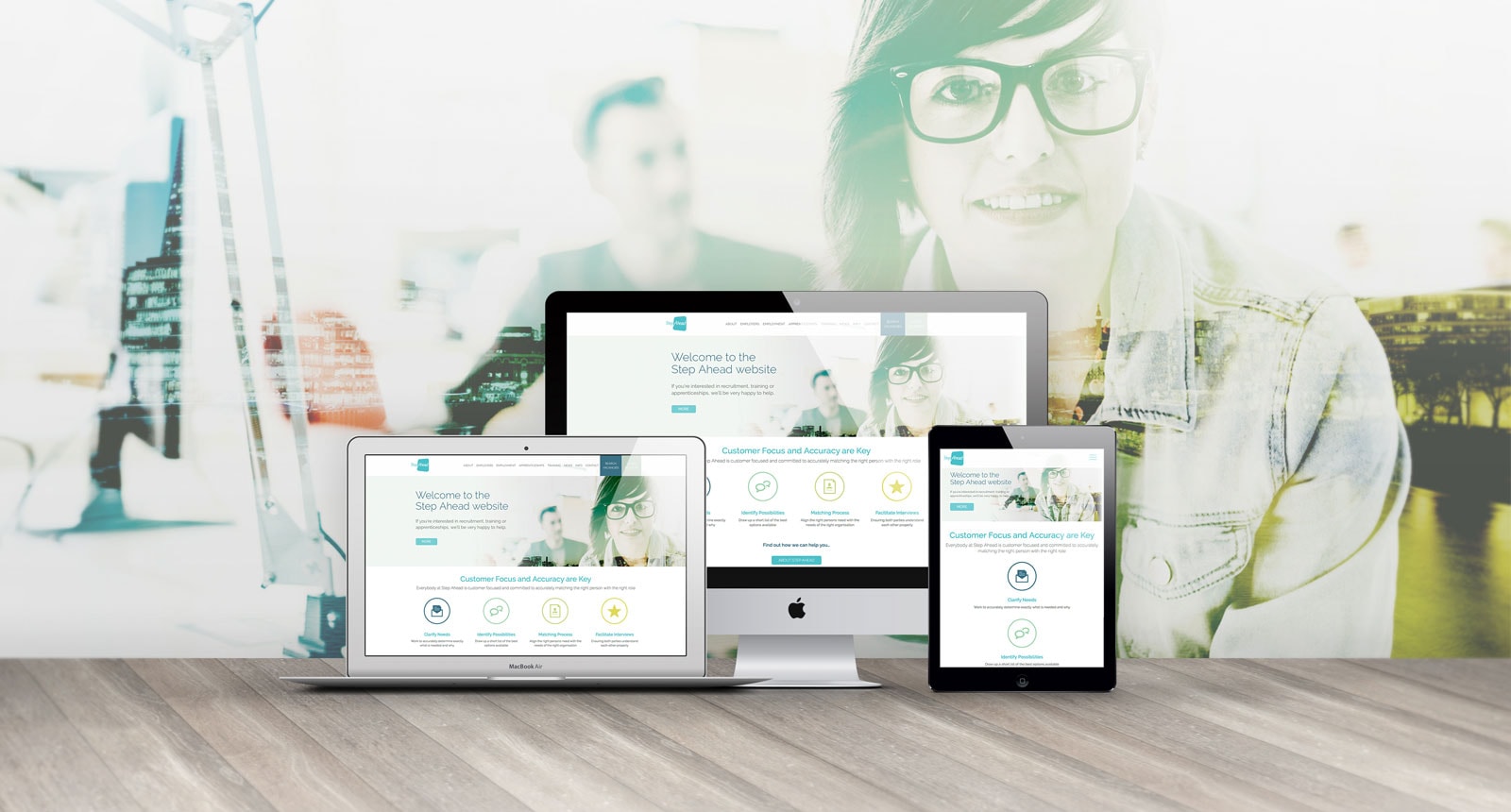 We created a completely new mobile-friendly design for the website, lightening it's information rich pages with a range of new graphics and imagery.
The distinctive double exposure style images gave a more forward-facing modern look to the tired old brand and makes the new website more personable and engaging.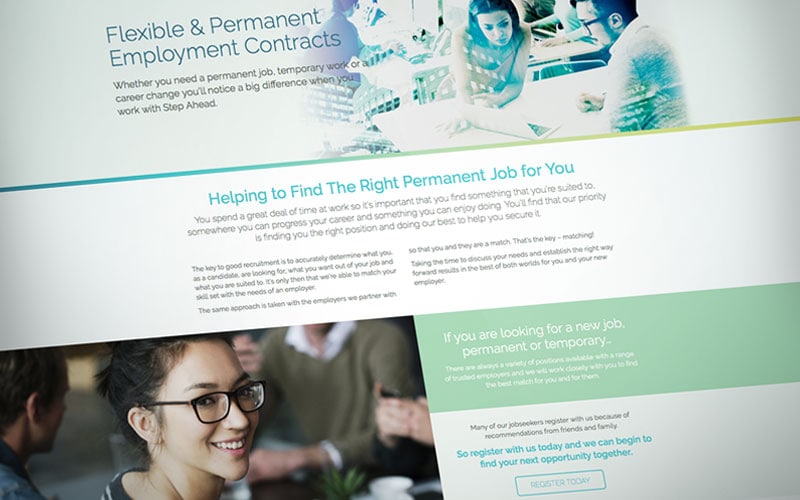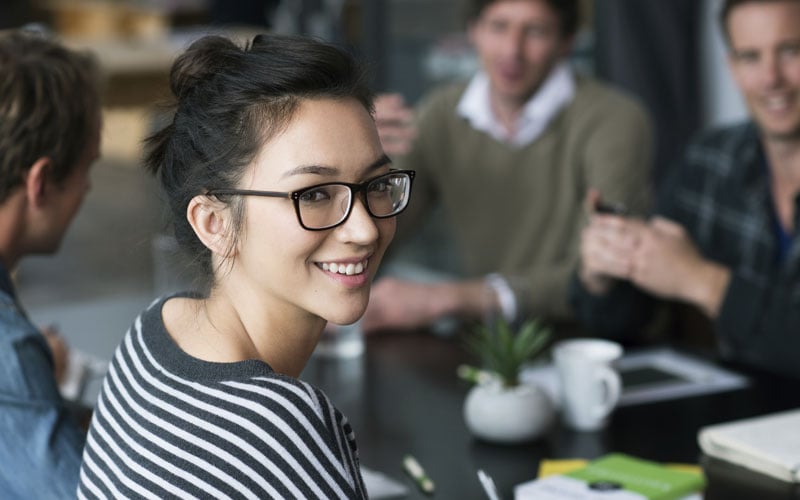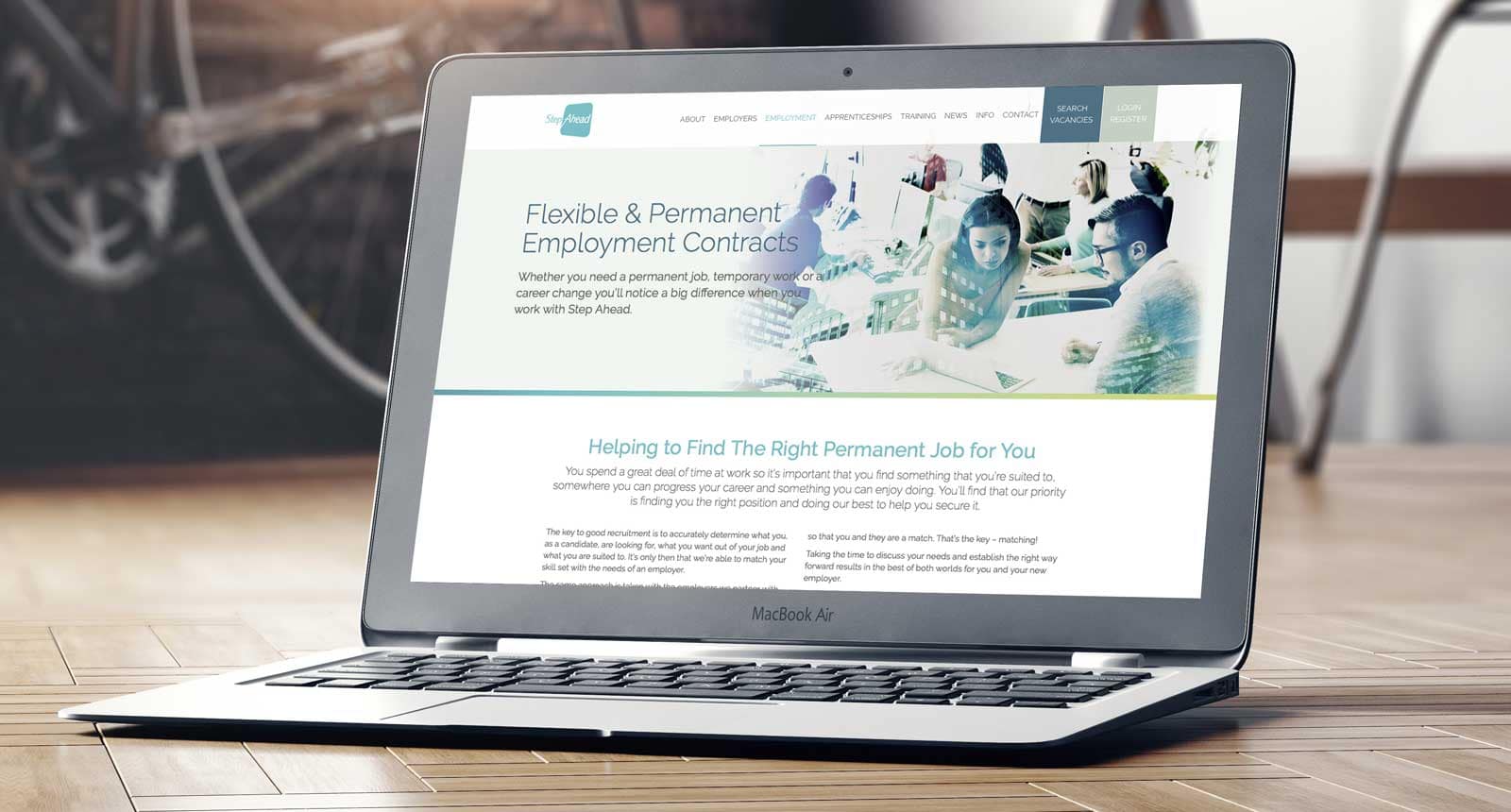 We worked out a new content strategy for the website, reorganising and surfacing the essential information Step Ahead provided and complimenting it with newly written material.
The whole user experience was made clearer and more aligned with the direction of the business with concise labelling and on page content that quickly gave users the information they are browsing for.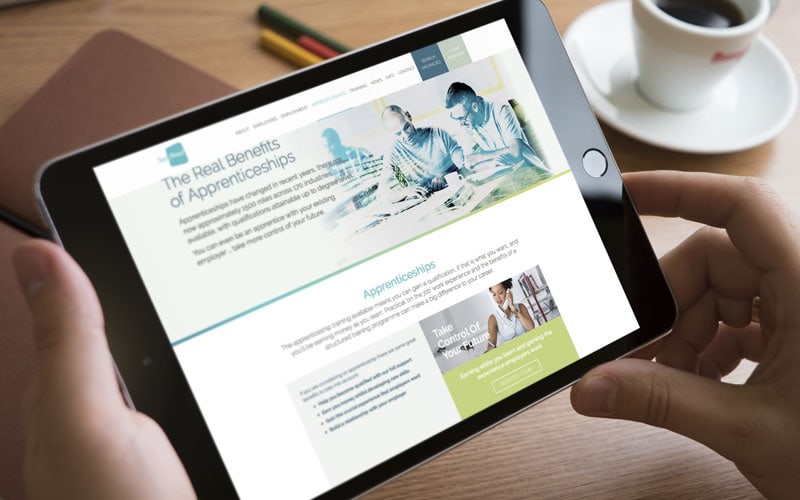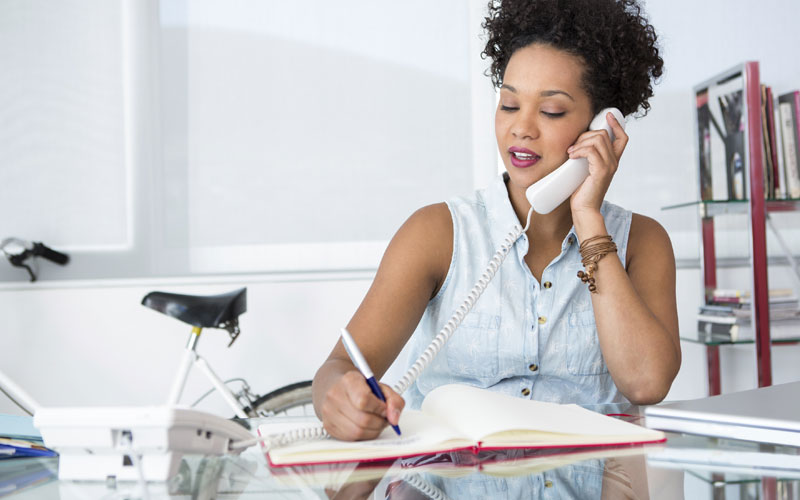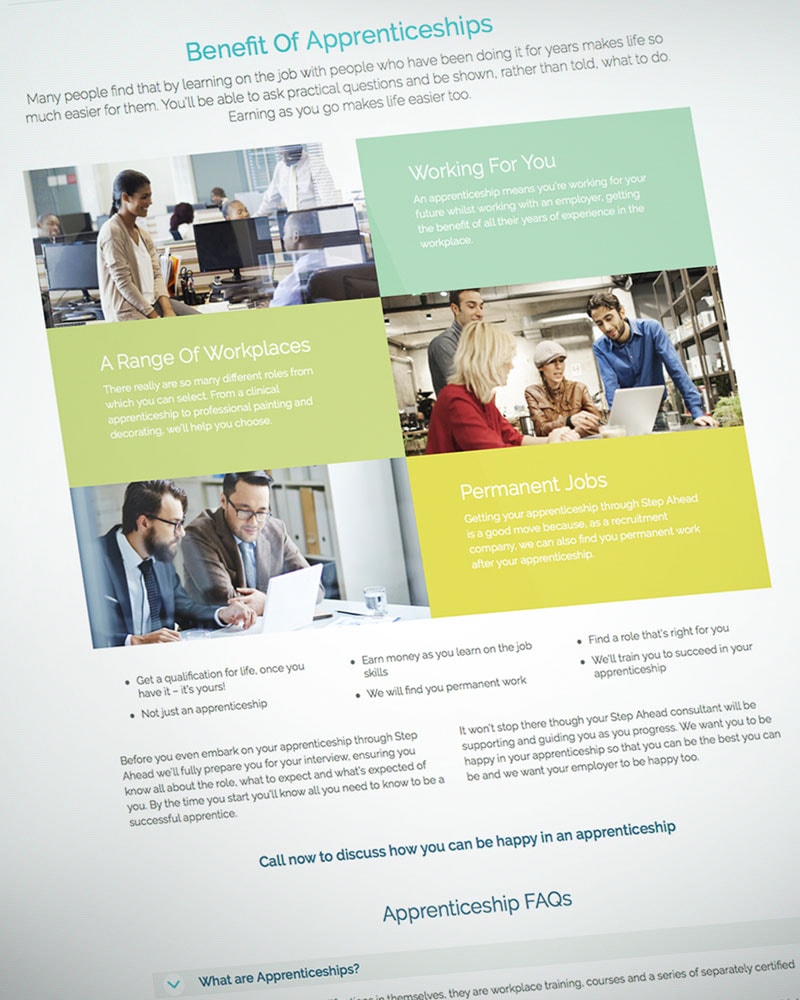 As part of the creative phase of the website design we were also asked to review the branding of the business as it was clear that visually the brand was tired and the competition looked ahead of them.
Our Communications Health Check service quickly defined the brand's core visual strengths and we enhanced the primary logo and type styles to create a consistent visual language for the brand. This was completed by extending the colour palette with a clear set of secondary service sector colours.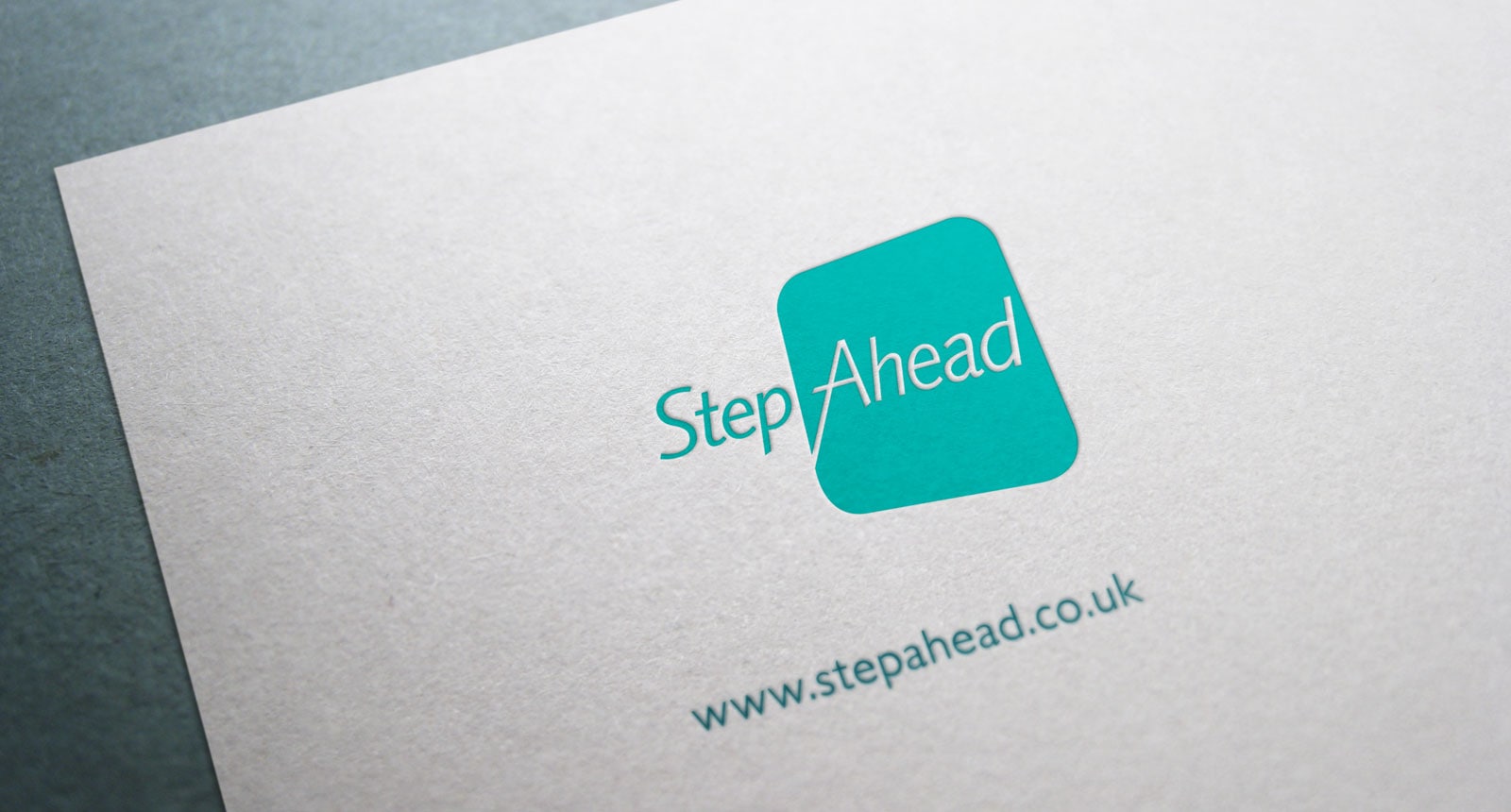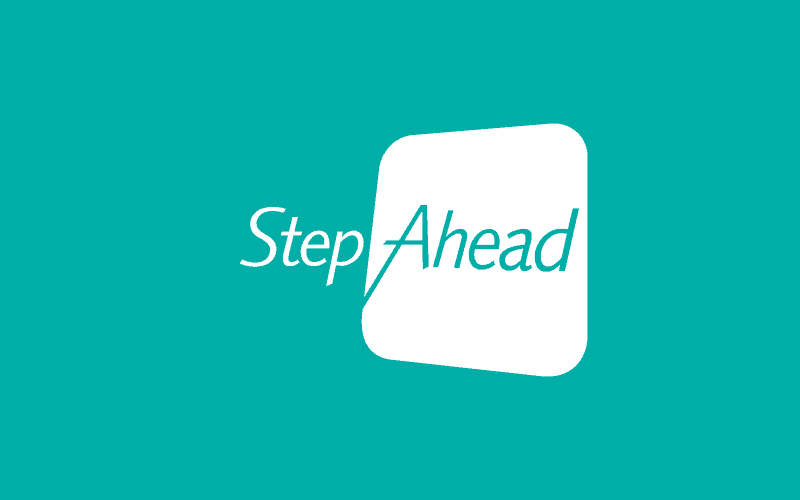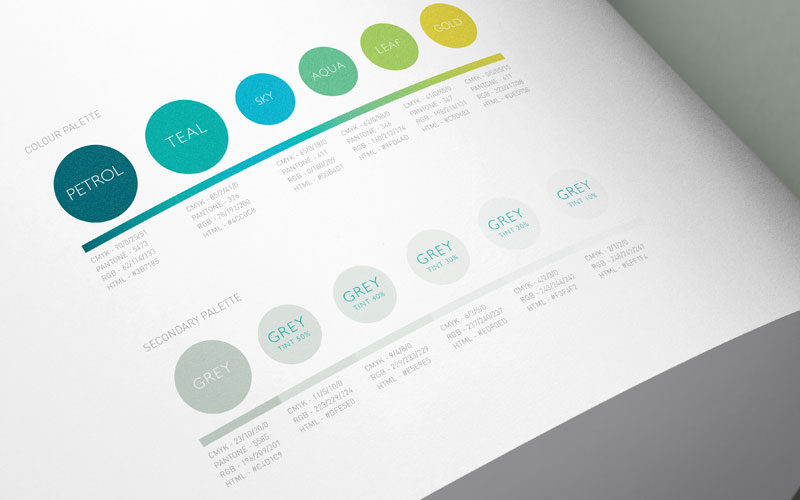 A set of new marketing and branded materials was created to help the sales team engage with new clients and customers.
It included a suite of service mailers focussed on the different business sectors Step Ahead cater for, as well as conference and exhibition materials for special  recruitment events.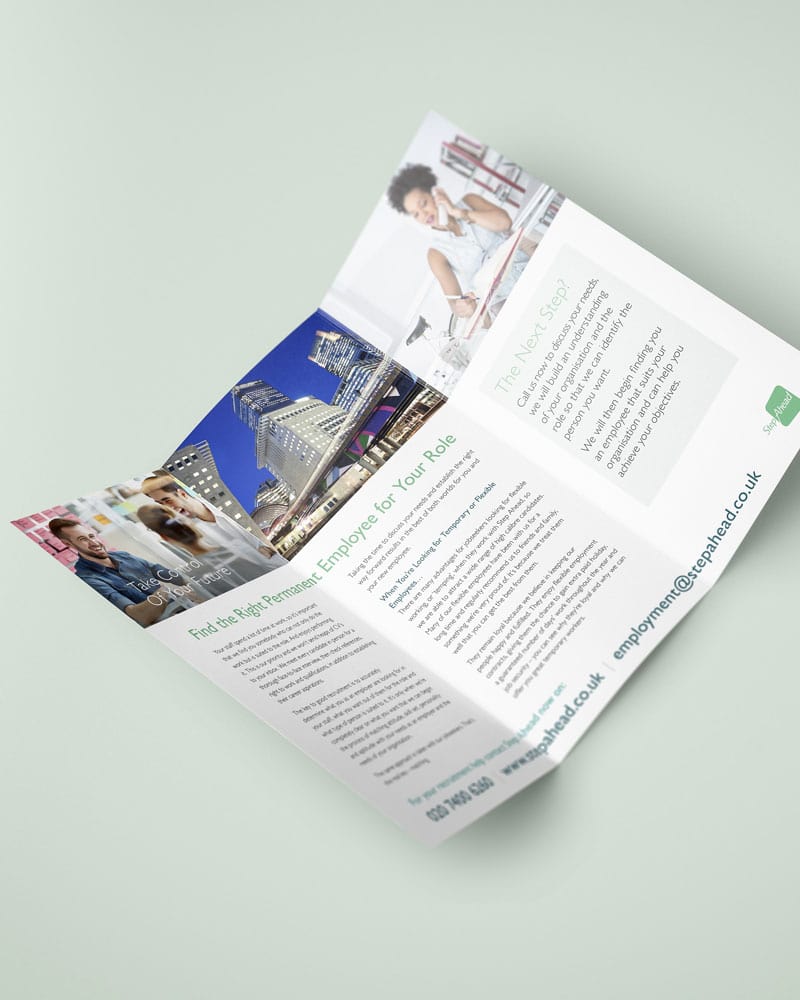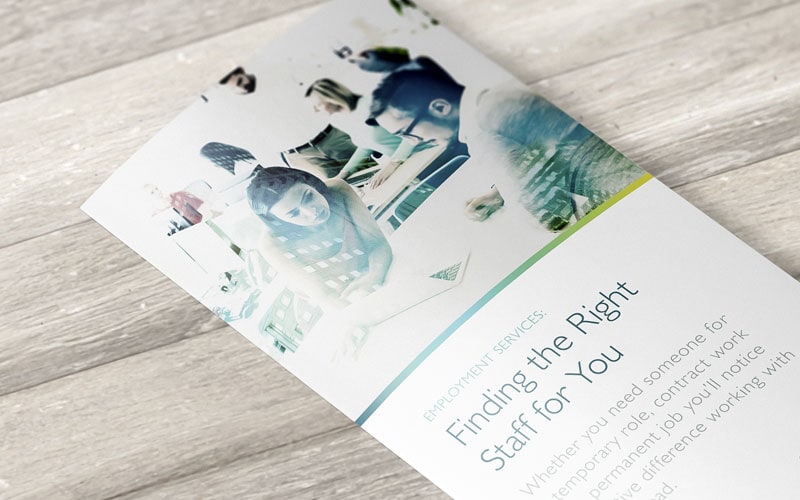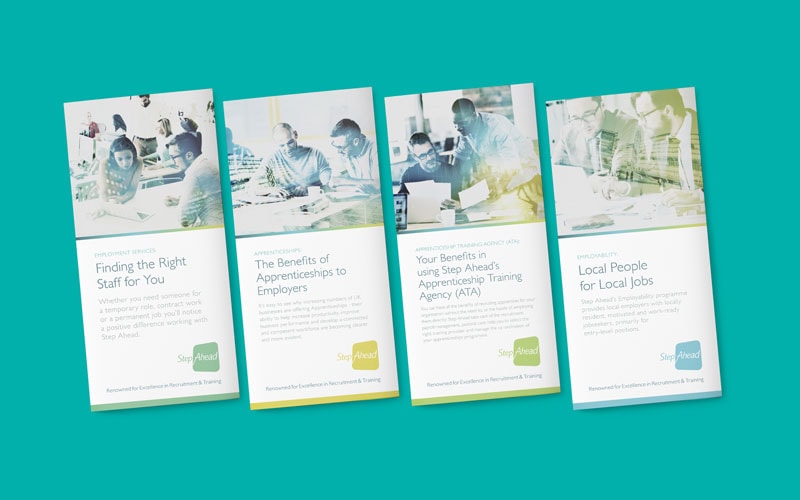 Fresh branding design can quickly re-energise teams and Step Ahead acted quickly to get their new look out to the market and into people's hands.
We created a new suite of stationery with colour coded business cards which were consistent with the new website and digital profile.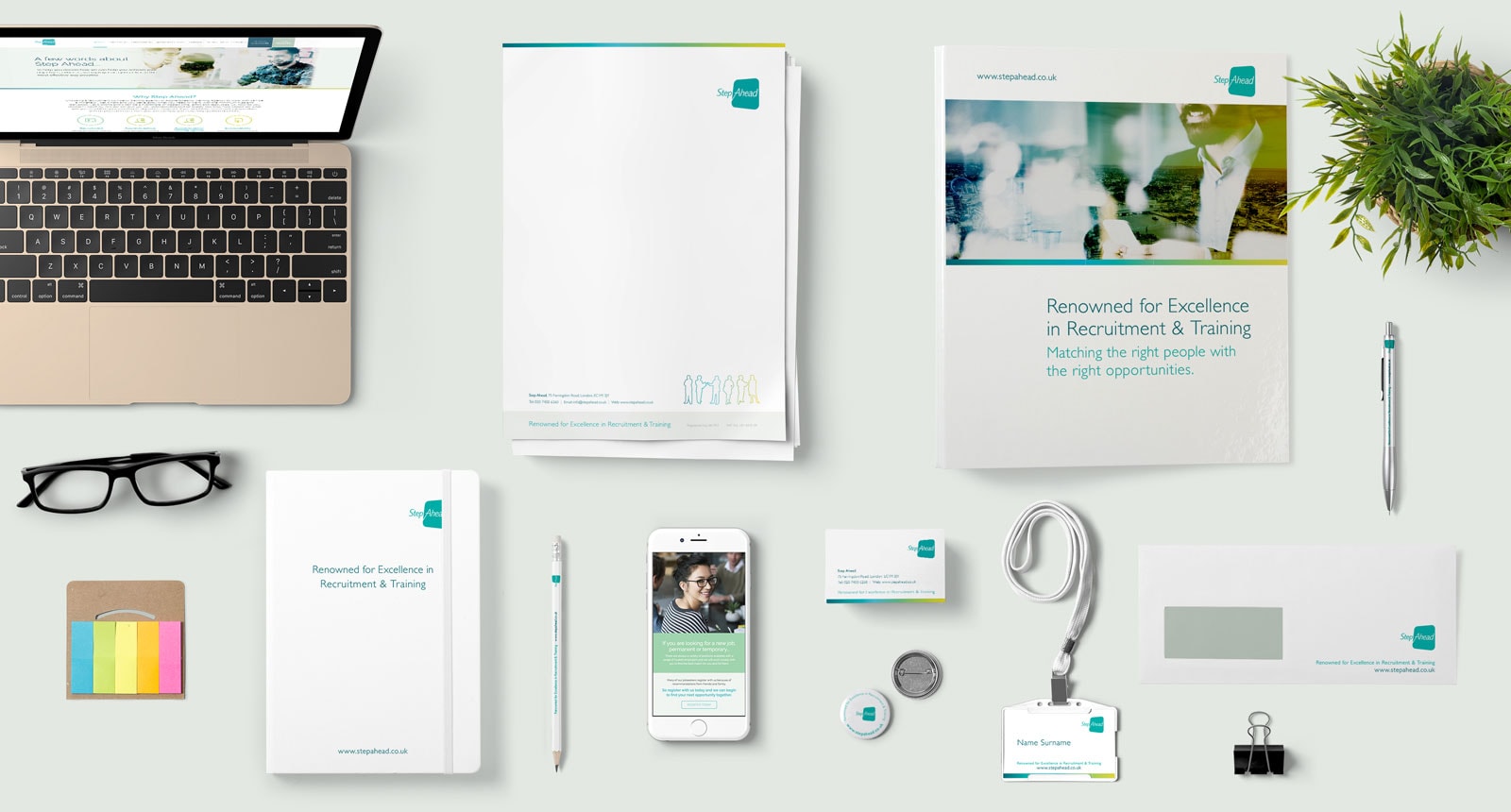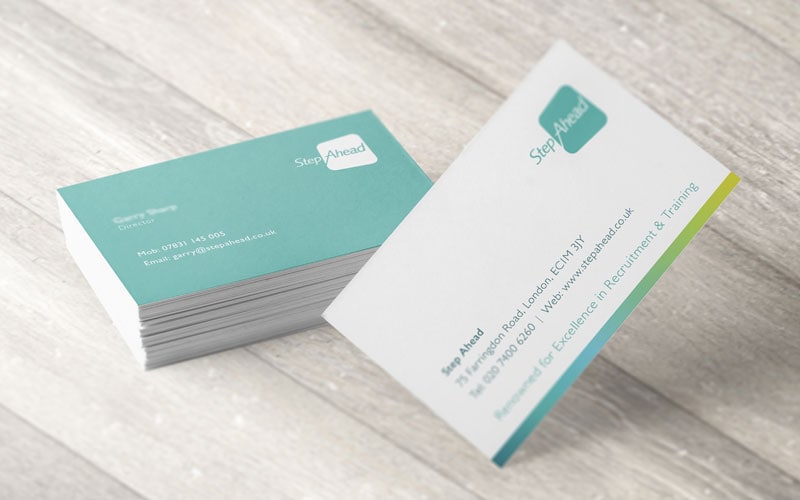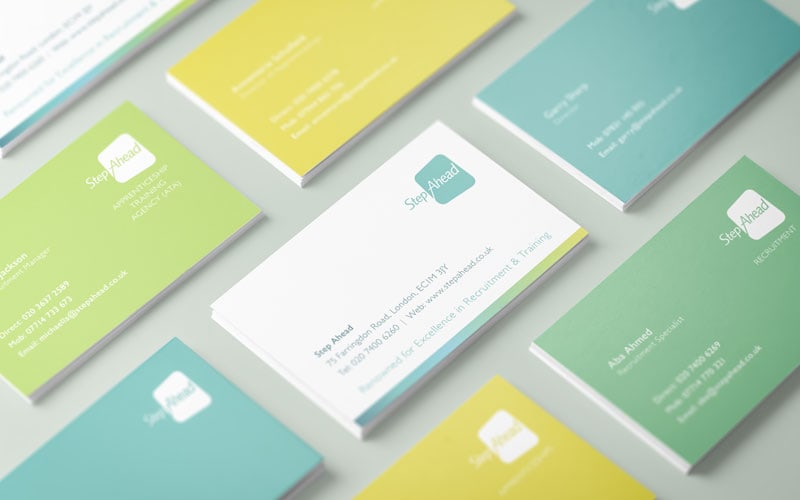 Want to know how we could help you?
We're always happy to help companies refresh their brand and modernise their website strategy. Let's talk about how we can help your business today.