Development of the brand identity, front end app and website design for Yoyster, a new start up tech business offering a brand new way to find and book holidays.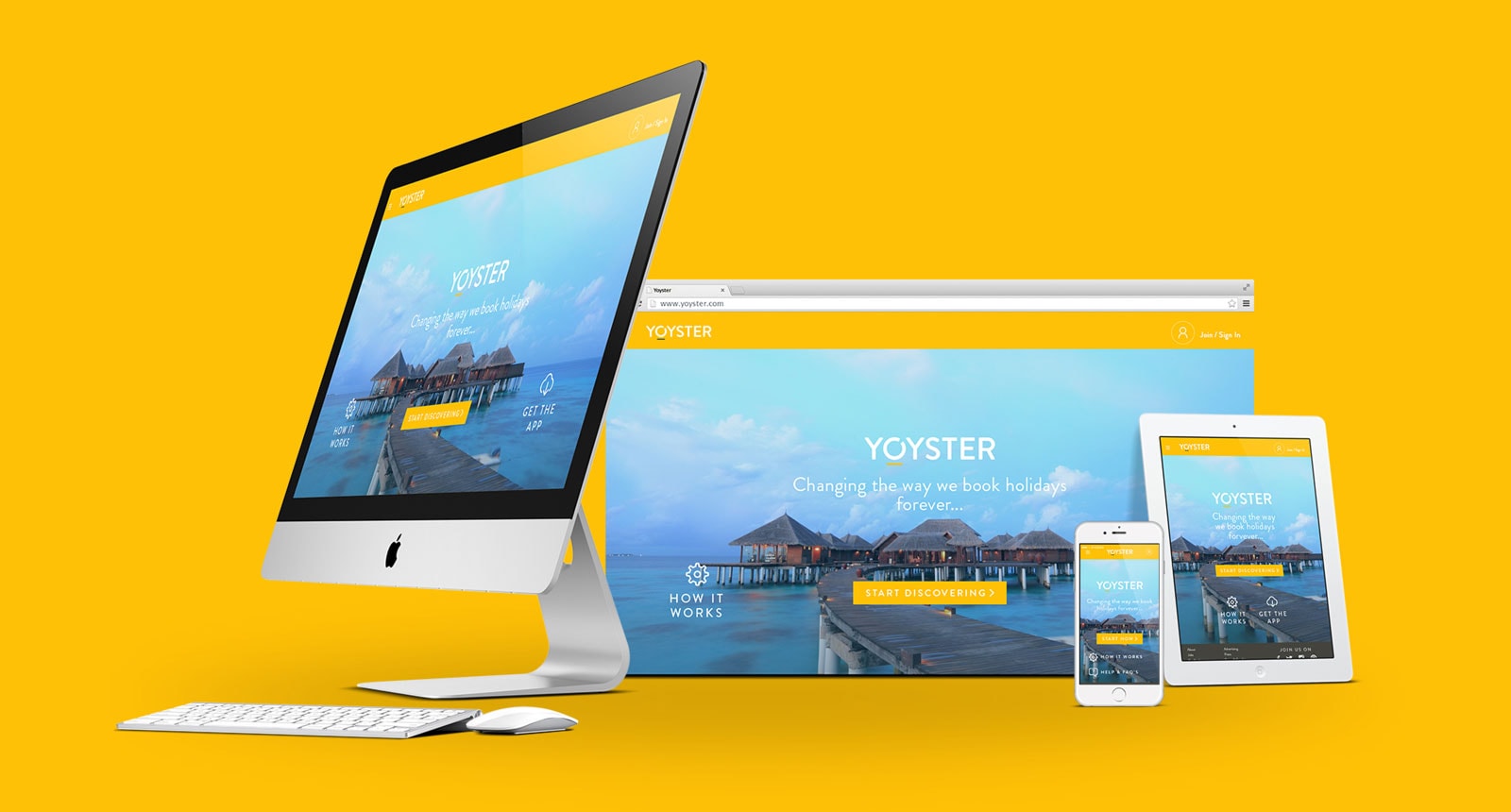 When Yoyster approached us to help with the design of their new app it sounded like a great fun project. But when they explained the design needed to be completed within a matter of weeks it suddenly became a whole lot more serious. However, we love a challenge and jumped right in to help.
With the user journeys and complete wireframe designs created we got stuck in to the front end app design. Quickly defining a clear graphic suite of visual elements enabled us to consistently apply the brand identity throughout the app. The Yoyster team love the finished designs and our clear, logical creative process made sure it was completed on time and on budget.



As Yoyster is a new service which aims to introduce a new way to find and book holidays the user experience needed to be as easy and intuitive as possible.
A short and fun two-minute "How to…" video animation was designed and created to quickly explain how the service works and educate users of the benefits of how to use Yoyster.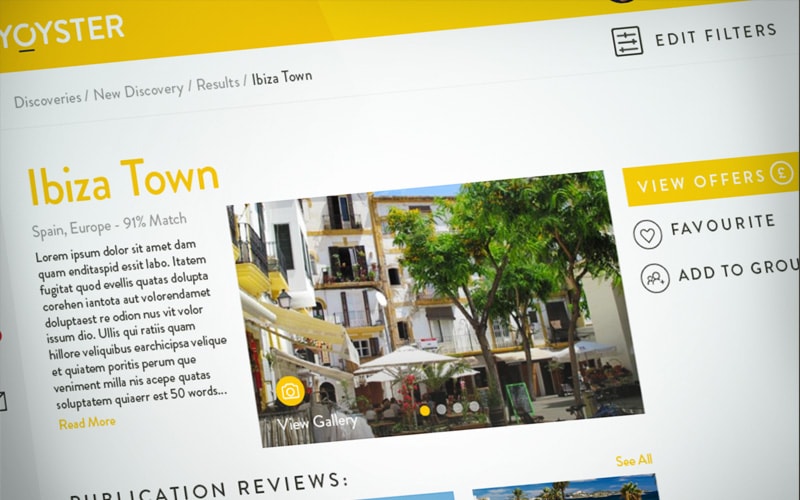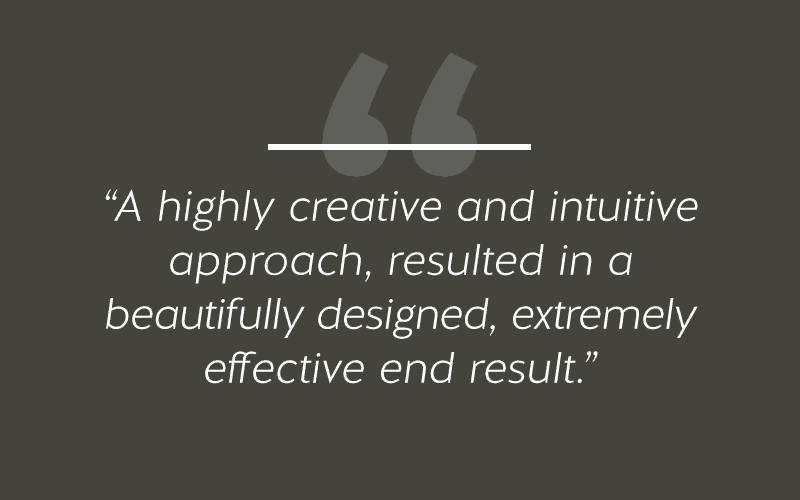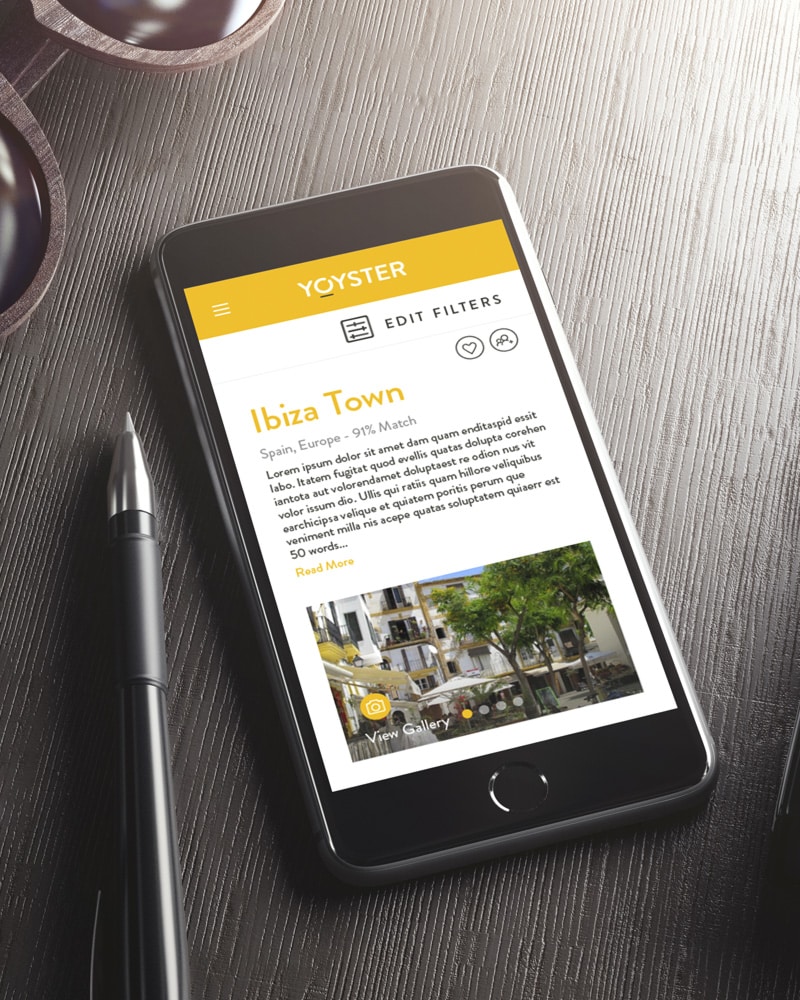 Following on from the app design, we were asked to translate the functionality of Yoyster into a similar online experience. Developing a website design that can do the same as the app on desktop, tablet and mobile.
This meant creating a dynamic design, extending the app across desktop and mobile website design. The key to designing the dynamic website is to factor in the way the content blocks will react on the different devices and optimising the user experience of Yoyster across all devices.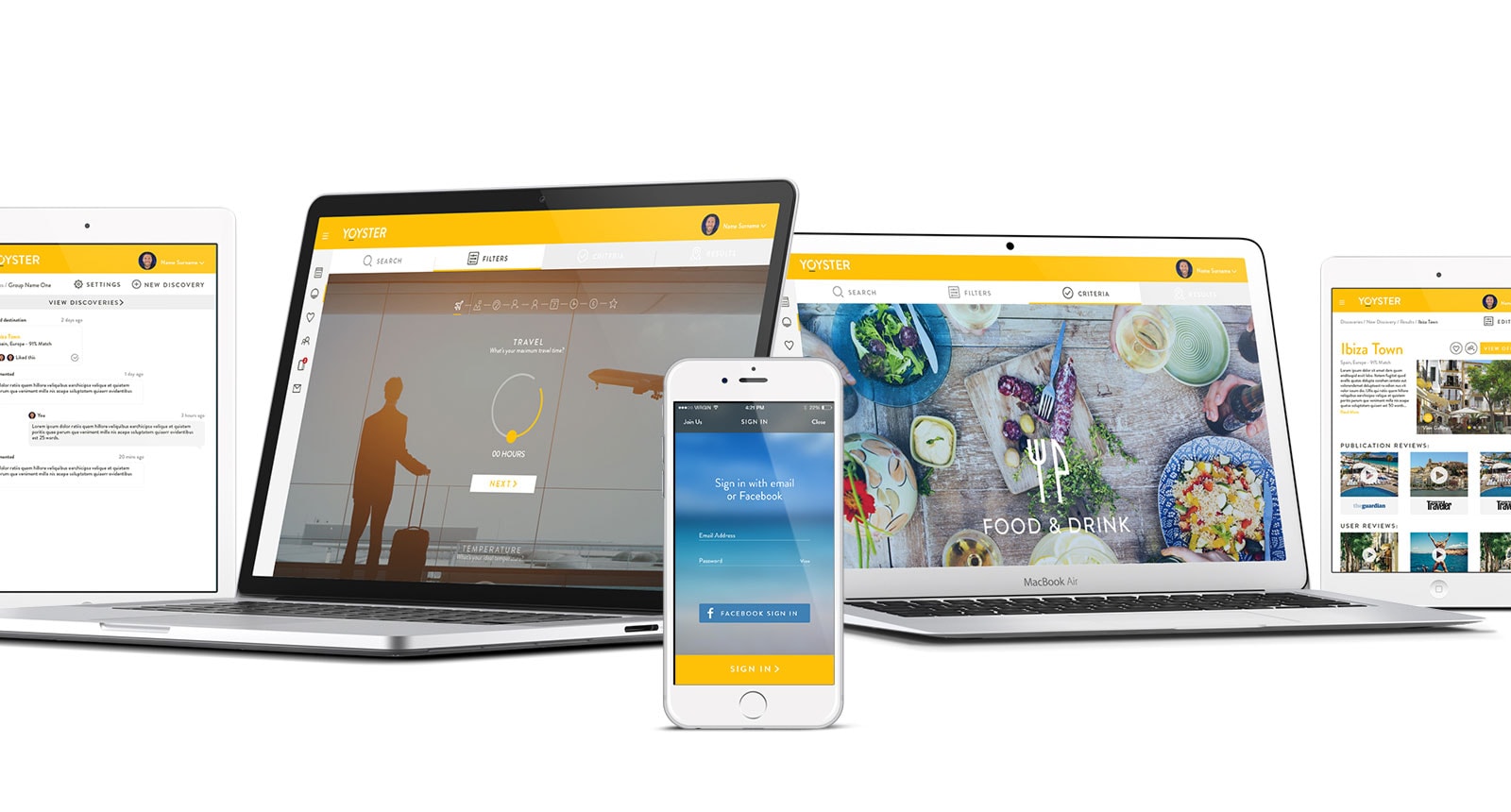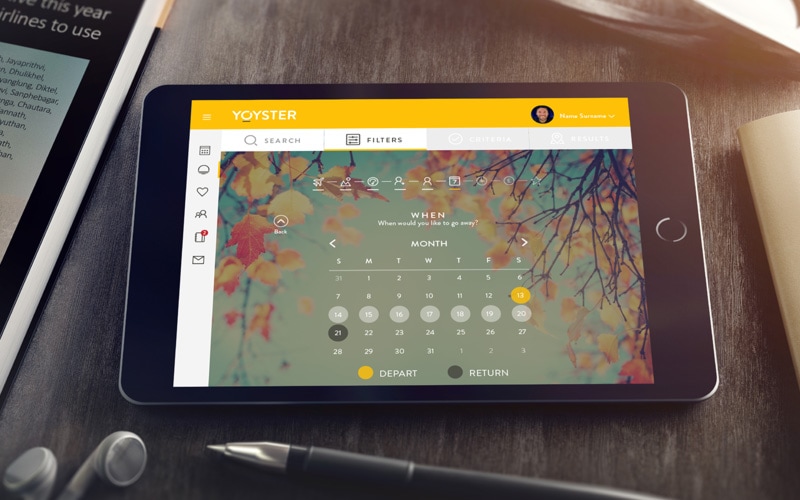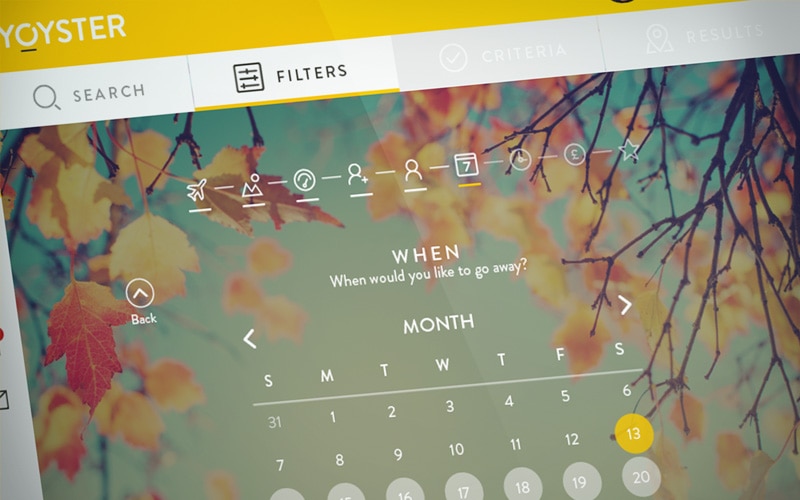 The team at Yoyster asked us to help refine and develop their rough logo treatment into a full brand identity for their start-up tech business. With very clear ideas for the tone they wanted to achieve, the team were struggling to get over the biggest hurdle – turning that into a visual brand identity.
Our creative process to design an original brand identity has been developed to tackle exactly this kind of problem so we relished the challenge. Even when we learnt the time scale meant we needed to deliver results within a couple of weeks. The final brand identity design captures exactly what our client wanted.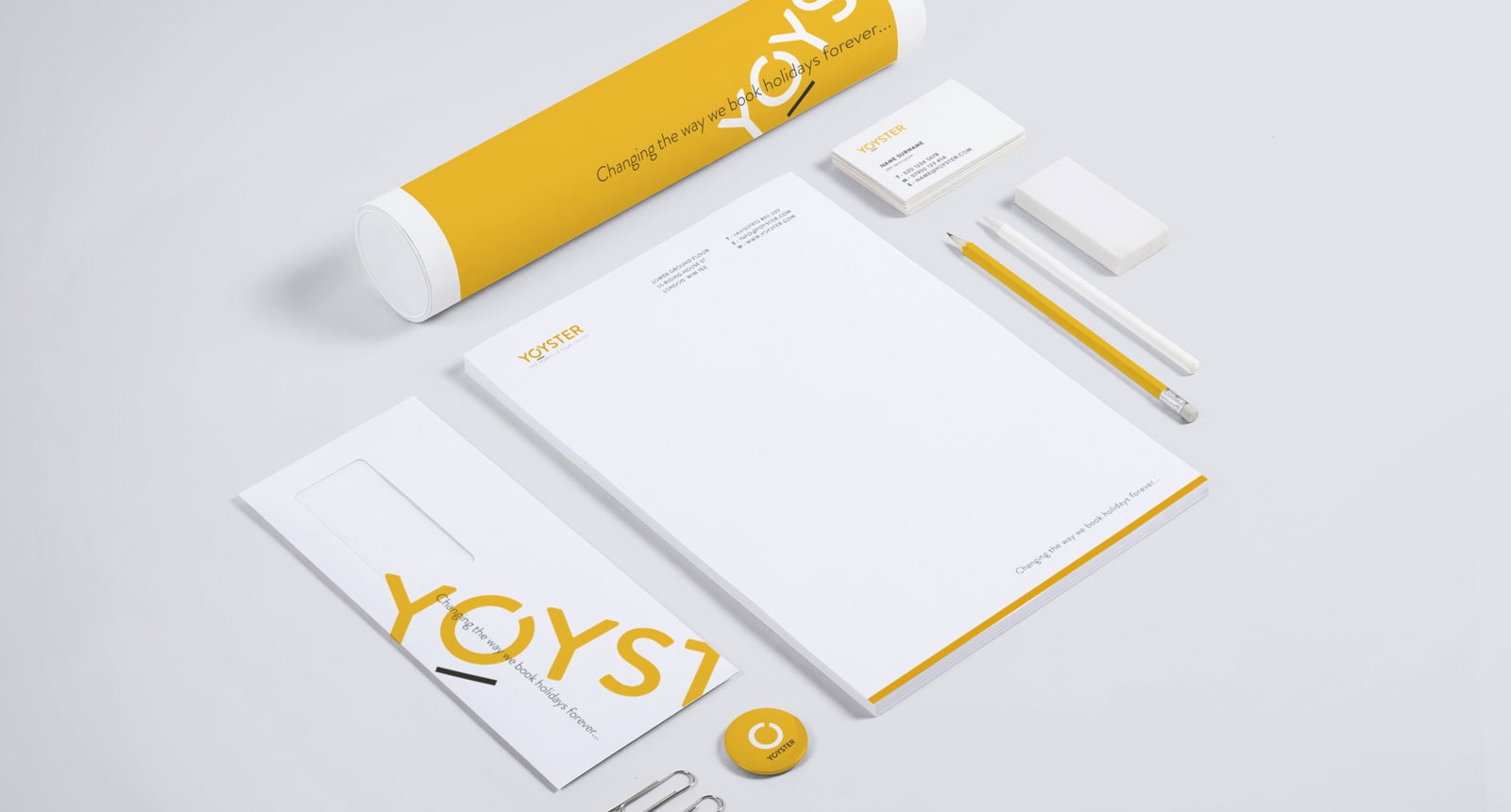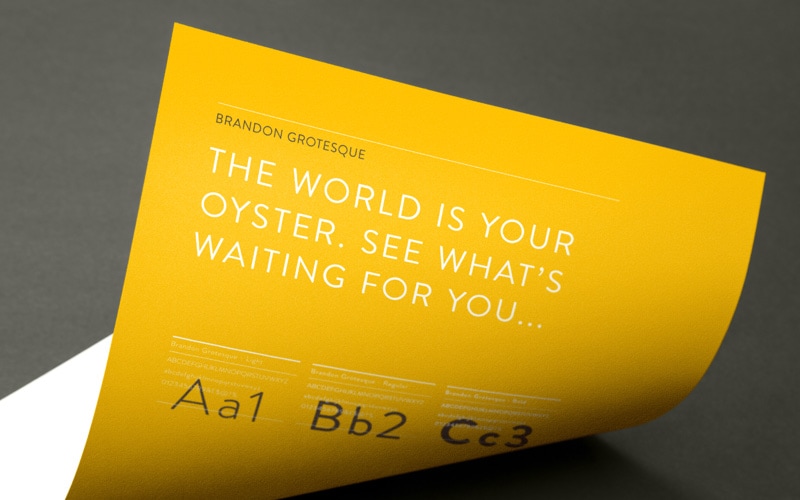 Want to know how we could help you?
Do you need help with a new app or website design? Please give us a call.