While working on the new website design for Barefoot Retreats, we also began working on a new design for their Exclusive Collections brochure. Updating the visual style of the website meant there was also an opportunity to introduce a similar contemporary style to the printed literature, and we worked on ways to extend the design from the screen to the tactile brochure Barefoot's customers can hold in their hands.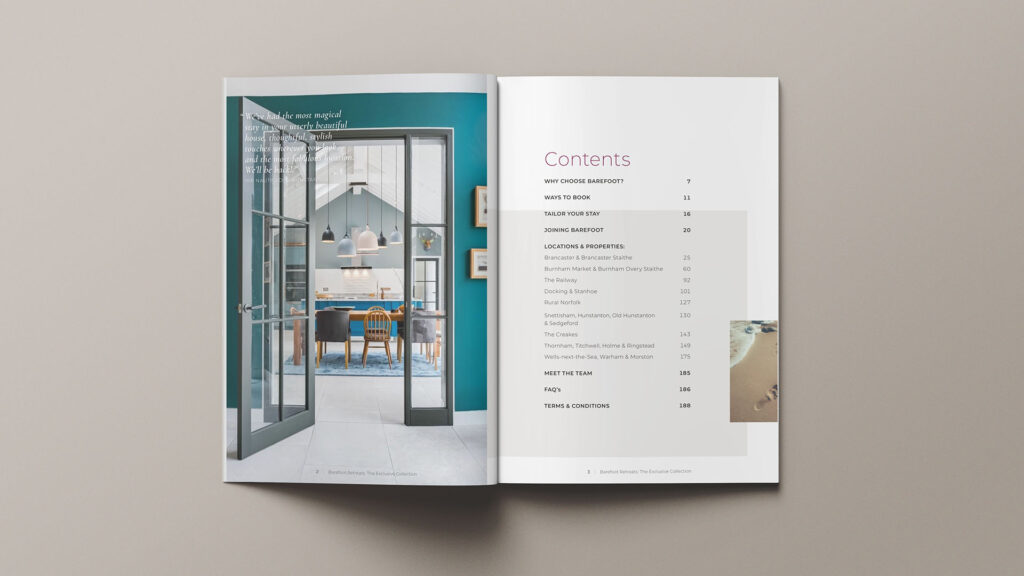 The new brochure design also introduces a new editorial style that showcases the wider area of North Norfolk wonderful photography Barefoot has commissioned, capturing the premium spaces and locations their guest can enjoy.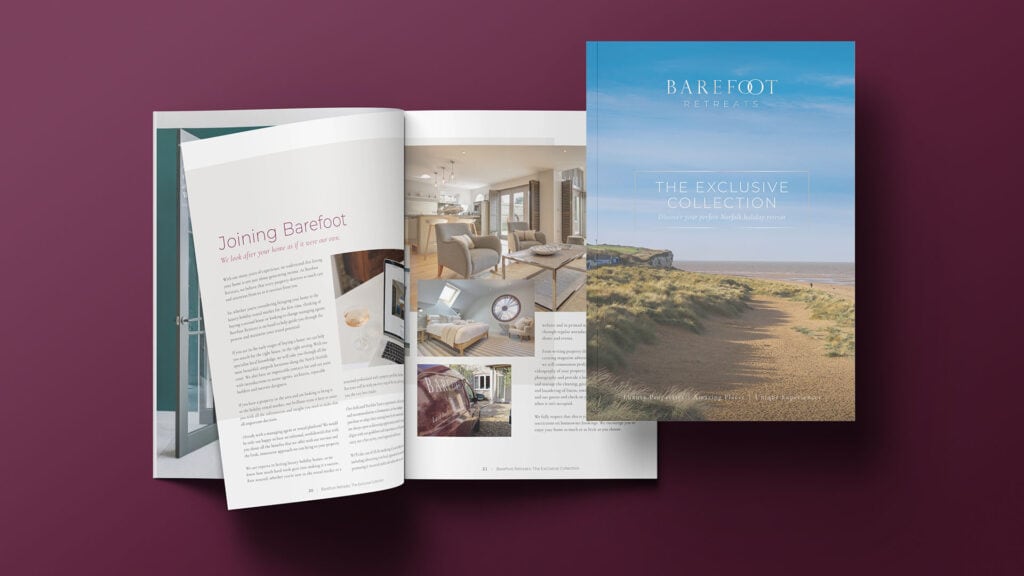 With such high quality cottages and holiday homes available to Barefoot clients, it seemed obvious that the production of the brochure should utilise different paper stocks and include some new finishes, to maximise their impact. With a coated paper the sharpness of the photography really jumps off the page, and the cover finishes feel fantastic in your hand.
The finished result has been very well received, with new property owners already lining up to be featured in the next edition…
Found this Interesting?
If you like this post check out the full case study to see what else we've done with Barefoot Retreats.